KIT Get the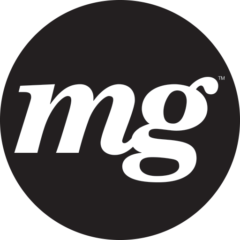 Media Kit
AVE. MONTHLY PAGE VIEWS GENERATED BY 92,220 UNIQUE VISITORS
MG MAGAZINE MONTHLY READERSHIP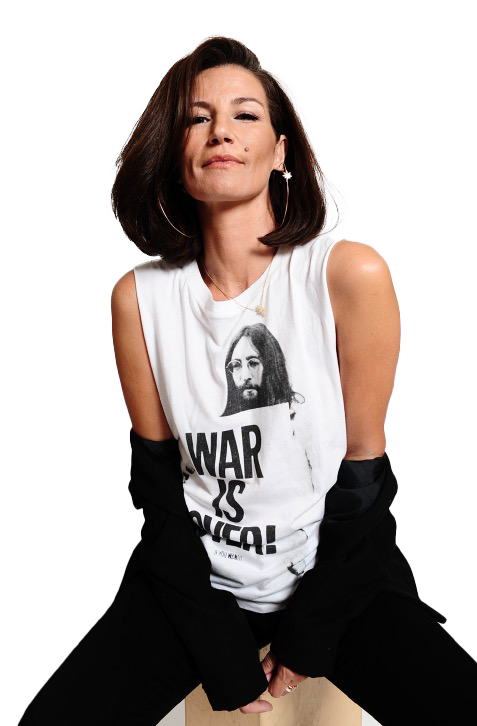 IS A NATIONAL PUBLISHING COMPANY FOCUSED ON CONNECTING PEOPLE, BUILDING BRANDS, AND ADVANCING BUSINESSES OPERATING WITHIN THE CANNABIS INDUSTRY.
Since 2015, mg's award-winning platforms have set new standards in business-to-business journalism. Today, mg is a highly influential, market-leading resource dedicated to advancing communication, progress, and leadership.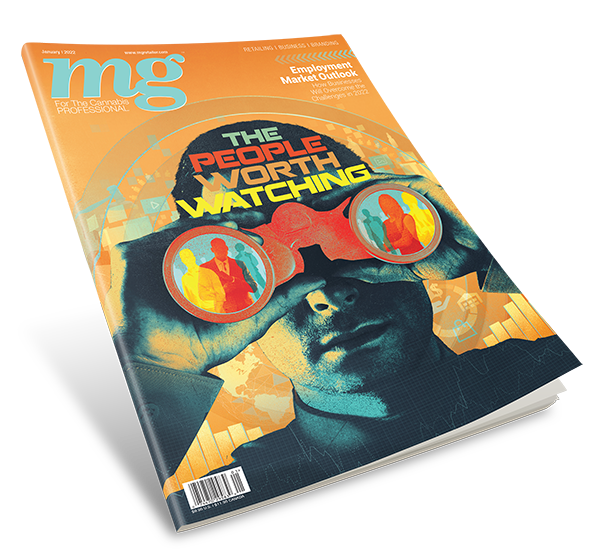 Experience is the key to our success. For more than four decades, we have provided business-to-business media services to some of the largest industries in the world. Since 2015, mg Magazine has been the undisputed market leader in serving the U.S. cannabis industry with information that clearly and accurately reflects this emerging market. Every issue is a clear reflection of our commitment to unbiased journalism, meaningful photography, and progressive design. Moreover, each monthly issue is a direct reflection of our dynamic industry and the diverse vanguard of innovators who drive progress and create the brands of the future.
mg Magazine serves its well-defined readership base with clear messaging providing its client base with a high value return on their marketing investment. The print and digital products distinguish themselves from all others on the basis of quality, customer service, and value proposition.

DIGITAL NEWSLETTER SUBSCRIBERS
AUDITED MONTHLY CIRCULATION
AVE. MONTHLY PAGE VIEWS GENERATED BY 92,220 UNIQUE VISITORS
MG MAGAZINE MONTHLY READERSHIP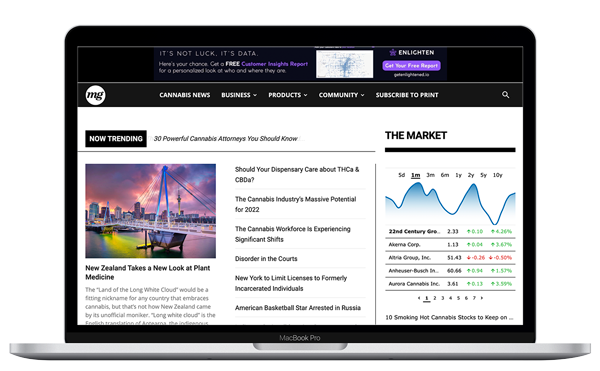 As a trusted and authoritative sister brand to mg Magazine,
mgmagazine.com
provides an extended audience with news, feature stories, and educational columns that drive conversation and inspire action. In an industry cluttered with noise, our journalists and content creators serve up an engaging mix of content delivered across multiple channels. Our editorial team is committed to procuring expert contributors from around the world and providing them with effective platforms to share, educate, and inspire, whenever and wherever they choose.
Want to download our media kit?
Fill out the form below to receive the latest information about mg magazine and more details about partnering with us!